Buying a Home? Consider These 4 Mortgage Options
Posted by John Wentworth on Thursday, July 1, 2021 at 10:45 AM
By John Wentworth / July 1, 2021
Comment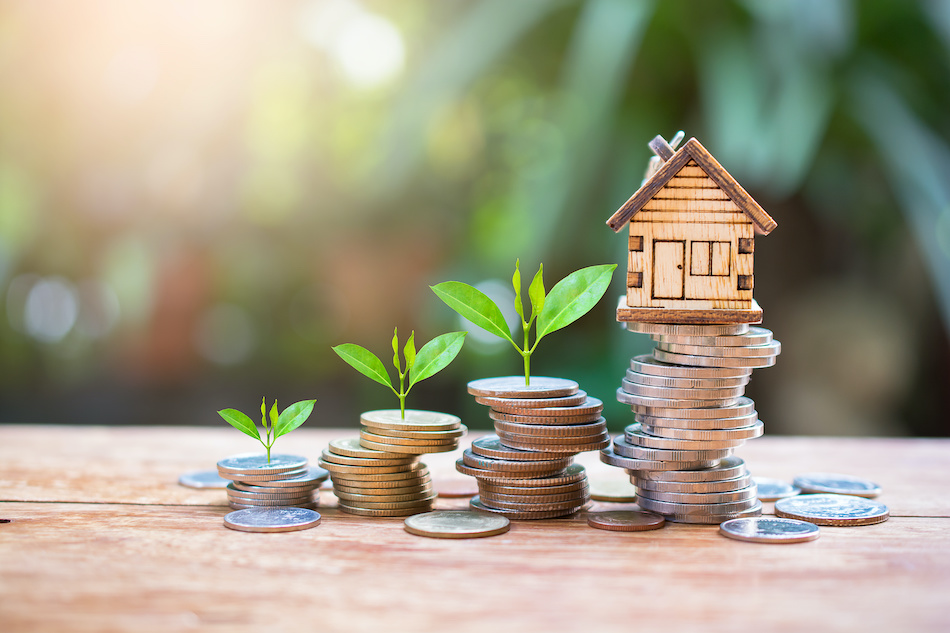 The home buying process can be overwhelming, especially when it comes to financing. There are so many choices for lenders, so before beginning the house-hunting process, it's strategic to become familiar with how different mortgage options work and what types of home loans are available to you. If you're ready to begin the homebuying process, keep reading for an overview of four of the most common mortgage types to consider.
For informational purposes only. Always consult with a licensed mortgage or home loan professional before proceeding with any real estate transaction.
Conventional Loans
Conventional loans are the most popular type of mortgage. An estimated 70%-75% of buyers choose conventional mortgages to finance their homes. Essentially, a conventional loan isn't insured or guaranteed by the U.S. government. There are several types buyers can choose from, which include fixed-rate conventional loans, adjustable-rate conventional loans (also referred to as "ARM"), conforming conventional loans, nonconforming conventional loans (aka "jumbo loans"), and low down-payment conventional loans.
Federal Housing Administration Loans
The U.S. Federal Housing Administration (FHA) is a popular mortgage option with first-time homebuyers with low credit scores or little savings to use as a down payment. The FHA insures these loans, meaning lenders are more inclined to approve them because they are backed in the event of a default in payments. As a result, FHA lenders are often willing to offer borrowers better mortgage terms, even if they wouldn't qualify for a non-backed home loan. Buyers should know the FHA requires lenders to be approved by their agency to issue FHA loans.
Department of Agriculture Loans
Loans offered by the U.S. Department of Agriculture (USDA) are not as common as other types of home loans because buyers must meet specific criteria to qualify. Many people assume farmland must be purchased to be eligible for a USDA loan, but this is not always the case. The USDA has structured these loans to encourage people to buy property in rural or, in some cases, suburban areas.
Many people find they can live in the outskirts of a major city and still qualify for a USDA loan if their salary falls within the designated income cap, which varies in each region. The USDA offers the following two types of mortgage options:
USDA Direct Loans. Often referred to as the "Section 502 Direct Loan Program," this type of mortgage is available to borrowers with a household income below the maximum threshold set by the USDA in their county. This threshold varies based on household size and market location. In certain circumstances, the life of the loan is approved to go beyond the normal 30-year cap for qualified buyers. USDA loan interest rates are subsidized and range from 1%-2.5%.
Guaranteed Loan. The USDA backs these mortgages, but a private lender issues the actual loan. People who meet the income eligibility rules are often able to receive a loan with 100% financing.
A benefit to USDA mortgages is they offer flexibility and don't require private mortgage insurance (PMI). However, before signing the dotted line, buyers need to look carefully at all fees because some lenders will bundle additional fees into the overall cost of the loan.
Department of Veterans Affairs Loans
This type of mortgage is available to military service members, veterans, and eligible surviving spouses by the U.S. Department of Veterans Affairs (VA) to help these individuals become homeowners. Eligible buyers need to understand the mortgages are not issued or managed by the VA itself. The VA guarantees the loans, while qualified lenders process and carry the mortgages. Members of the military community can buy a home with favorable loan terms from lenders and often are not required to make a down payment.
The right mortgage will vary from buyer to buyer because it largely depends upon their individual financial situation. Therefore, when the time comes to buy a home and determine financing, it's essential to research, identify the right mortgage, and work with the chosen lender to get prequalified and preapproved.
For informational purposes only. Always consult with a licensed mortgage or home loan professional before proceeding with any real estate transaction.