What are the Top High-ROI Home Improvements?
Posted by John Wentworth on Tuesday, November 16, 2021 at 6:26 AM
By John Wentworth / November 16, 2021
Comment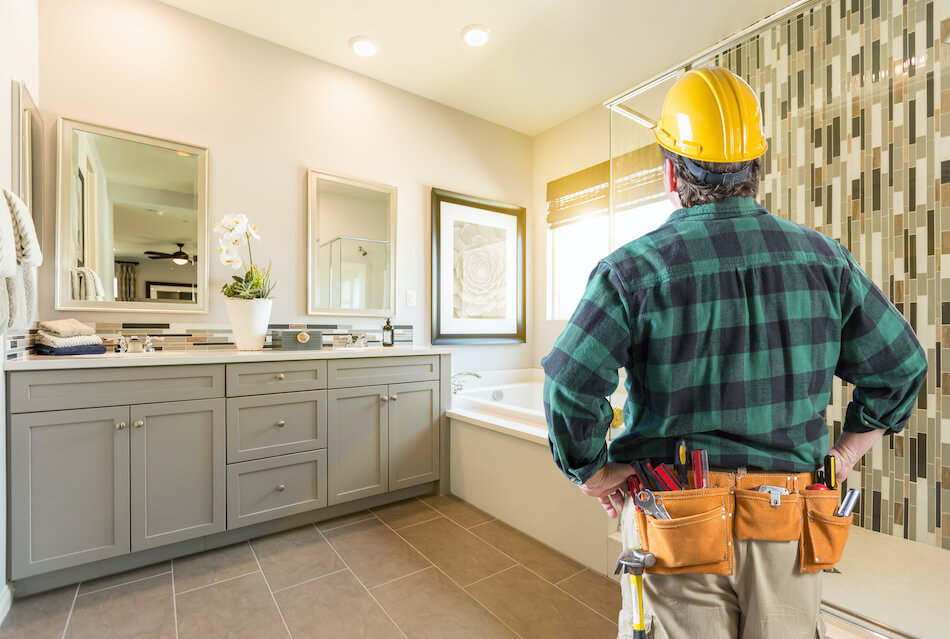 Home improvements can add quality to a homeowner's lifestyle and increase the value of a home if done strategically. However, most homeowners don't want to sink tens of thousands of dollars into their homes if they won't see a strong return on investment (ROI). Some upgrades are expensive but don't add to the home's resale value. Others are more affordable and pay for themselves over time. People who plan to sell their homes at some point should be particularly focused on greater ROI home improvements because maximizing home equity can help pay for capital gains taxes when selling. Read on to learn about home improvement projects that almost always see a high ROI.
For informational purposes only. Always consult with an attorney, tax, or financial advisor before proceeding with any real estate transaction.
Hardwood Floors: Timeless Style & High ROI
Experts agree investing in hardwood flooring is one of the best upgrades a homeowner can make. Some research shows that 99% of real estate agents recommend hardwood floors in properties on the market. Some statistics suggest 54% of home buyers are willing to spend more on a home showcasing hardwood floors. In addition to paying off at the time of sale, hardwood floors add a sophisticated style that homeowners can enjoy for the time they live in the home.
A Fresh Coat of Paint Practically Pays For Itself
Before a home goes on the market, it's almost always suggested by agents that homeowners repaint the rooms with neutral colors. This is so potential buyers can envision each room with their own tastes in mind. A fresh coat of paint can also conceal the scuffs that come with normal wear and tear. Bright and bold colors can be distracting or may not be aligned with buyers' preferences. Investing in cans of neutral paint pretty much yields a 100% ROI if taking the DIY route. Even if going with a professional, it's worth the investment.
A New Front Door Boosts Curb Appeal
First impressions matter to real estate investors looking for the best ROI. A new front door gives great curb appeal and can serve a functional purpose—each of which can contribute to a strong return on investment. Investing in a steel front door is a top investment homeowner can make that yields almost a 100% ROI. A steel door adds security, durability, and has low maintenance – three attributes home buyers typically want.
Impress Top Buyers With a Manufactured Stone Veneer
Vinyl siding is a nice look, but if looking to spruce up curb appeal, adding stone veneer to the home's entryway is a great way to accomplish this goal. Not to mention it's an upgrade that can yield about 95% ROI. New developments in the industry make it easy and inexpensive to shop manufactured stone veneers. Some are even simple enough to be a DIY home improvement project instead of a professional task. These factors help keep upfront expenses down for a greater payoff later.
Minor Kitchen Remodels: Keep Costs Low For Maximum ROI
Who doesn't love an amazing kitchen? Major kitchen models offer homeowners a decent ROI, but it's the renovations associated with minor remodels that yield the best returns. Investments people should consider are a new sink, faucet, fresh paint, tile backsplash, modern LED lighting, new floors, resurfaced cabinets, and upgraded counter surfaces. Minor kitchen improvement projects can yield as much as 80% ROI.
Minor Remodels Make Outdated Bathrooms Sparkle
Like kitchens, bathrooms are another area home buyers tend to scrutinize. An outdated bathroom that looks old, water wasteful, and needing replacements could easily dissuade a buyer. The good news is a bathroom doesn't need to be gutted with a $15,000 remodel. Mix and match low-cost replacements to drastically improve a bathroom's look. Easy upgrades, such as a new toilet, sink, towel racks, toilet tissue holder, vanity, faucets, and lighting can go a long way. Additional renovations, such as replacing tired vinyl with new flooring, can instantly boost a bathroom's appeal. Depending on the work, changes could cost anywhere between $200 and $2,000. The ROI will depend upon the upgrade, along with the scope of the project.
Smart Thermostats Save Money Today and Pay Off Tomorrow
Smart thermostats are rapidly replacing the conventional ones of yesteryear. Homeowners that still have those old-fashioned devices mounted on their walls should definitely consider replacing them with a smart thermostat (or at least a programmable one that allows customization and the ability to set times of use). Smart thermostats can yield a full ROI because they are relatively inexpensive, easy to install, and are quickly becoming standard. One of the best investments any homeowner should make - they save on energy and require little effort to use once installed.
High-ROI Home Improvements Boost Quality of Life and Home Equity
When determining which upgrades are the smartest options, always consider how long the house will be owned, how much the renovation costs, and personal tastes. Even though it's a good idea to consider ROI when choosing home improvement projects, the primary goal should be optimizing the quality of life. If a project makes the home more comfortable, then it's usually worth doing.
For informational purposes only. Always consult with an attorney, tax, or financial advisor before proceeding with any real estate transaction.