5 Great Real Estate Options for Investors
Posted by John Wentworth on Monday, August 9, 2021 at 11:26 AM
By John Wentworth / August 9, 2021
Comment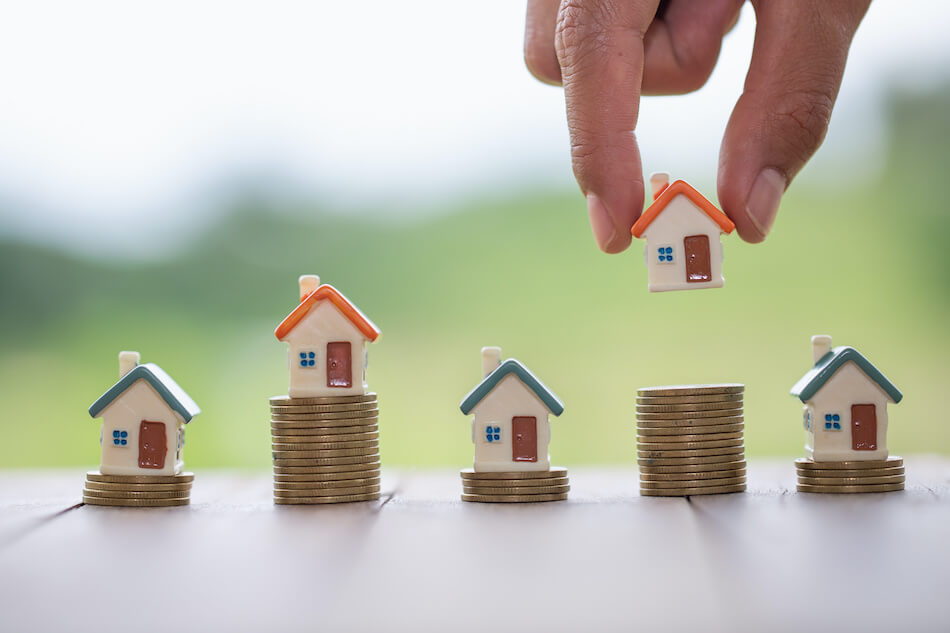 Real estate assets are usually the largest part of an investor's portfolio. Seasoned real estate investors have a firm understanding of how to leverage properties to yield the best ROI. However, it can be intimidating to start. What type of real estate is a good investment? How much should a first-time investor expect to spend? Check out these five strategies to help first-time buyers get started in real estate investment.
For informational purposes only. Always consult with an attorney, tax, or financial advisor before proceeding with any real estate transaction.
Consider Becoming a Business Entity
Many investors look to establish themselves as a business entity before putting money into real estate. Doing so provides them with several important benefits, including eligibility for certain tax advantages and limiting their exposure to liability and personal risks. Options include sole proprietorship, partnerships, LLC, S Corp, C Corp, or DBA ("doing business as"). The sole proprietorship, partnership, and DBA options aren't ideal since they don't get the best tax advantages, and investors still risk being held personally accountable for liability issues. On the other hand, LLC and S Corp are popular with real estate investors because they establish their real estate activities as separate from personal ones. C Corp is typically less popular with real estate investors.
Purchase a Rental Property
Individuals who aren't carrying debt from a primary mortgage or other financial obligations often review additional mortgage options to purchase real estate to use as a rental property to gain a secondary, passive stream of revenue. Rentals can be short-term (for example, Airbnb or VRBO) or long-term homes for established tenants. Popular options include single-family homes, townhomes, condos, and duplexes.
Both short- and long-term rentals come with benefits and drawbacks. Long-term rentals are a way to establish predictable revenue, while short-term rentals are less predictable but can fetch higher prices since guests book by the night or week. Whichever strategy is chosen, it's important to remember: location, location, location.
Renovate Older Homes and Resell for Profit
Investors who possess excellent DIY and renovation skills, or those with extra cash, often look to "flipping" properties to make a profit. This works because the investor purchases a lower-priced property, usually one that needs many repairs, upgrades, and cosmetic work to make the property appealing to buyers. Once completed, they sell the home at a higher price than what they paid, factoring in the money spent fixing the place. Most flipped homes are listed back on the market as soon as possible because the costs of maintaining the home come out of the total profits.
Buy Real Estate Investment Trusts (REITs)
Investors who want to buy into real estate but don't want the hassle of owning property may find REITs to be the perfect investment. Ownership is essentially publicly traded shares. Buyers invest with a corporation that takes their money and uses it to buy and operate revenue-generating properties. An investor then has a couple of options—they can buy and sell their REITs like regular stocks or hold onto their shares and receive dividends from the corporation. The trust is required to return a minimum of 90% of taxable income to its investors annually. There are risks involved with this option since not all REITs must be public or register with the SEC. As a result, it can be less transparent than traditional public stocks.
Join Real Estate Investment Groups (REIGs)
REIGs are a good strategy for investors who want to own rental properties but don't want to manage the day-to-day operations. There are pros and cons to joining an REIG. How it works: a company plans to build condos or blocks of apartments. Then, they invite investors to join their group by selling the units. The selling company manages the operational aspects of the rental properties while the investors actually own them. The monthly rent income is split between the investors and the managing companies.
Individuals looking to get into the real estate market have several options to choose from. Before choosing an investment strategy, they must first determine if they want to own the property personally. Then, they must decide what level of operational responsibility they want to accept. Additionally, some investments require a larger upfront investment than others, so the amount they want to invest will certainly become a deciding factor.
For informational purposes only. Always consult with an attorney, tax, or financial advisor before proceeding with any real estate transaction.