Moving to Fenton MI: 11 Things to Love About Life in Fenton
Posted by John Wentworth on Wednesday, January 26, 2022 at 1:05 PM
By John Wentworth / January 26, 2022
Comment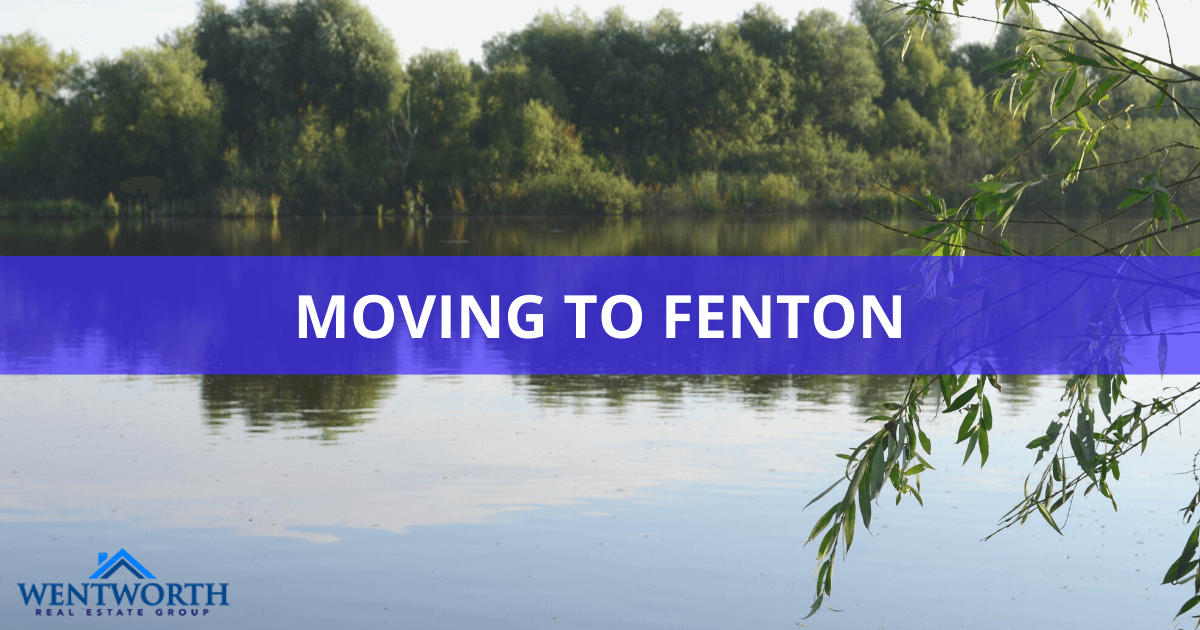 Living in Fenton, MI
Located in Genesee County, the city of Fenton is praised for its large number of open spaces, including forests and lakes. In addition, the city's closeness to nearby Detroit makes it attractive for homebuyers looking for a smaller town atmosphere while still being able to enjoy everything a big nearby city has to offer.
Plus, there is a lot to do in Fenton, including its many restaurants, shops, and other locations, as well as some terrific employment opportunities. With its natural beauty and close-knit, small-town feel, Fenton has become a favorite destination and home for many people. Keep reading for an overview of what to expect when moving to Fenton, Michigan.
Cost of Living in Fenton
Compared to the U.S. national average of 100, the cost of living in Fenton is quite affordable, with a cost of living index of 95.9. Housing prices, in particular, are affordable, with homes in the area typically costing between the low $100s and $2.7 million, depending on location. Homebuyers have many options when it comes to Fenton real estate, including charming Victorian-style houses located throughout the area, new construction homes, and waterfront homes on the shores of Lake Fenton to the north of the city.
Renting a home in Fenton may cost anywhere from $1,200 for a two-bedroom home to $2,700 a month for a four-bedroom house. For an apartment, people looking to move to Fenton should expect to pay between a little over $600 for a small studio apartment to $1,630 a month for a larger apartment.
Gas in Fenton usually sits between $2.95 and $3.15 a gallon. In addition, everyday grocery staples have to be considered when it comes to the cost of living. For example, a grocery shopper in Fenton might find prices such as:
Fried Chicken: $1.13
Milk: $1.44
Potatoes: $4.18
Ground beef: $4.55
Beer (6-pack): $8.42
Pizza: $10.82
One of the costs of living in Fenton that might be higher than in the rest of the U.S. is utility costs. The typical monthly electricity bill in Fenton is about $92, while water is charged at a rate of $5.20 per 1,000 gallons used.
More information about cost of living in Fenton:
Fenton Job Market
As a part of living in Fenton, residents also need to consider employment opportunities. Fortunately, there are a lot of good employers in the area. Fenton plays host to many large companies, the largest of which are Serra Automotive, a privately held retail automotive company; Creative Foam, a supplier and manufacturer of formed foam products; and Growth Management Group, a leading full-service stimulus consulting firm. Other big companies in Fenton include General Motors, which has an assembly plant in the area, The Home Depot, which sells a variety of home improvement products, and the package delivery service UPS.
Residents can also seek employment at one of the area's medical facilities, including Fenton Medical Center, a patient-centered modern medical facility. Other healthcare positions may be found at Fenton Healthcare Center, a local nursing home that is open 24 hours a day.
For residents seeking a job in the local educational field, options include working for the Fenton Area Public Schools system or at Mott Community College, a local two-year college offering a variety of associate degrees and pre-associate certificates.
Popular Industries in the Area
While specific companies are well-known employers in Fenton, as described above, some industries stand above the rest when it comes to providing employment for area residents.
In particular, manufacturing is a prevalent industry in the area, with about 20% of local jobs coming from that sector. Other popular industries include careers in healthcare, education, and professional services. The retail trade, as well as jobs in food services and the hospitality service industries, are also widespread. The construction industry is another significant employer in the area, along with careers in transportation and finance.
More information about finding a job in Fenton:
Things to Do in Fenton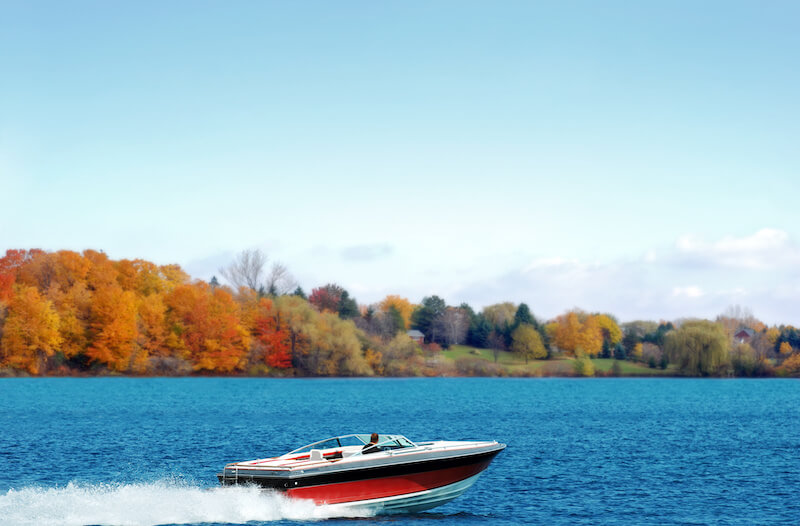 In addition to affordable housing and great employers, Fenton is also known for the wide variety of things for residents to do. Popular activities include spending time outdoors at local parks and lakes or at one of Fenton's many historical locations.
Also on the list of things to do are the many shopping and dining locations, as well as area breweries, wineries, and bars. Plus, Fenton has a variety of cultural and artistic activities, including museums and performing arts centers, within the city for residents to enjoy.
Fenton Outdoor Activities
Fenton is known for giving residents access to many outdoor activities, including spending time by one of the many lakes found around the city. These lakes offer a variety of fishing, boating, and swimming opportunities. In addition, the land around the city is put to many other uses during the winter, offering cross-country skiing, ice-fishing, and snowmobiling.
Residents and visitors can partake in many of these outdoor activities at area lakes and parks. In fact, Fenton lies at the heart of 58 separate lakes, all within a 10-mile radius. The largest of these, Lake Fenton, has a municipal beach and picnic area and provides access to fishing, boating, and swimming.
Restaurants, Breweries, and Bars in Fenton
Fenton also has a variety of local eateries, bars, and breweries for when residents want to enjoy dining or drinks away from home. Some popular restaurants in Fenton include The Laundry, which has been a part of the Fenton community for over 25 years, and the Fenton Fire Hall, a former fire hall turned restaurant that now serves a menu filled with delicious food items.
Local area bars and breweries include the Fenton Hotel Tavern and Grille, a local piano bar that features live entertainment; the Corner Bar and Grill, a rock-and-roll gastropub that also serves breakfast and brunch; and The Barn, which features sports, food, and spirits.
Arts & Culture in Fenton
Additionally, Fenton has a variety of art and cultural sites within the city. Located within Fenton, the A.J. Phillips Fenton Museum houses items from Fenton's past, including clothing, tools, and other items from the storied history of the city. The building that serves as the home for the museum is from the early 1900s.
Fenton is also filled with locations where residents can enjoy performing arts, such as the Fenton Community Cultural Center, which has its own auditorium and can host events; Cause & Effect Gallery, which features a gallery and classroom space for the community; and The Fenton Village Playhouse Theatre, a local theater that has been in operation since 1972.
The city is also close to area sports, such as the NFL's Detroit Lions, MLB's Detroit Tigers, NHL's Detroit Red Wings, or the NBA's Detroit Pistons, as well as college sports, such as the University of Michigan Wolverines or the Michigan State University Spartans.
Fenton Climate
Fenton has cold winters and warm summers when it comes to its climate. In addition, Fenton skies are usually partly cloudy year-round. The outside weather temperatures in the area go through a variety of extremes depending on the season.
During the winter, temperatures average around 40 degrees, with temperatures as low as 17 degrees at night and as high as 42 degrees during the day. Precipitation in the form of snow is most common during the winter.
Once spring arrives, temperatures start to rise into the mid-30s at night and the mid-50s during the day. As summer approaches, temperatures rise even further, sometimes making it into the mid-to-upper-60s. Spring also signals the return of the rainy season.
Summer in Fenton is relatively mild, with temperatures rarely reaching the 90s. Depending on the month, temperatures can be as low as 55 degrees at night and as high as 79 degrees during the day.
Temperatures begin to dip back down into the lower 40s and 50s at night during the fall, while daytime temperatures rarely get above the low 70s. Rainfall begins to taper off heading into the winter season.
The best time to visit the Fenton area is typically from mid-June to early September, when the weather tends to be the warmest.
More information about the climate in Fenton:
Traffic in Fenton
Like many cities located close to Detroit, MI, Fenton's traffic volume depends on the time of day that residents need to drive. Fenton's morning rush hours typically run from around 7:30 a.m. to 9:30 a.m., especially along U.S. 23, which takes commuters from Fenton to Flint, MI, to the north.
The afternoon rush hour starts at around 3:30 p.m. and lasts until 6:30 p.m. The commute of the typical resident of Fenton is a little under 30 minutes, which is still higher than the U.S. national average of around 26 minutes spent commuting. However, Fenton's commute times are not nearly as long as those in New York, New Jersey, and other high population areas.
The availability of Fenton-area parking depends in part on the time of year. From the start of November to the end of March, parking is prohibited on city streets and municipal parking lots when it snows, except for approved vehicles.
Drive times for Fenton residents to other cities in the area include 20 minutes to Flint to the north, 40 minutes to Ann Arbor to the south, and about one hour to Detroit to the southeast.
Alternate Routes
While U.S. 23 in Fenton is one of the area's main traffic arteries, it can get busy during rush hour. Fortunately, residents can take some alternate routes to get around more easily. In addition, drivers should check local traffic reports before driving any significant distance to ensure their route is clear.
Alternate routes to U.S. 23 include the Silver Parkway to the west of U.S. 23, though this roadway often gets congested during the rush hour. Other routes that allow locals to bypass at least parts of U.S. 23 include either South Alloy Drive or Fenway Drive, both roads which run along U.S. 23's east side.
More information about traffic in Fenton:
Public Transportation in Fenton
As with most cities, getting around is a big part of living in Fenton. Fortunately, there are some transportation options for Fenton residents when it comes to getting around the city and nearby cities.
One of these is the Mass Transportation Authority, or MTA, which serves as the primary public transportation provider in Fenton, Flint, and the greater Genesee County. Primary Route 11 serves as the main bus line when getting around the area.
The bus line travels from nearby Flint, MI, to the north, to Fenton Road in northern Fenton. Running seven days a week, the bus line charges a variety of fares, including:
General Public: $1.75 (one way)
Americans with Disabilities Act (ADA) Certified: $0.85 (one way)
Reduced Fair Eligible (Seniors 65+, on Medicare, or people with a disability): $0.85 (one way)
Riders can also purchase a monthly bus pass at the following rates:
General Public: $55.00
Student (K-12): $55.00
Reduced Fare Eligible: $27.50
ADA Certified: $27.50
In addition to the bus, residents of Fenton can also take a taxi. When taking a taxi in Michigan, Fenton residents should keep in mind the fees they should expect to pay. Taxis in Michigan charge a base fee of $2.50. In addition, there is an additional fee of $1.25 for every kilometer transported. If the taxi must wait anywhere, there is a wait time fee of $20.00 per hour.
Fenton Schools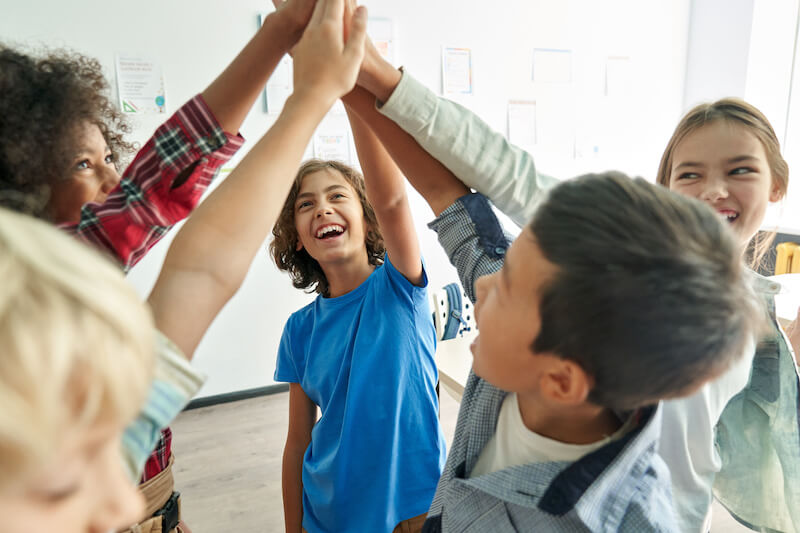 Another area of concern for many potential homebuyers thinking of moving to Fenton, MI, is the available schools. For young children and teens, this includes the many elementary, middle, and high schools in the city, as well as the availability of institutions of higher learning in the area.
When it comes to school-age children, a strong educational system is important. The public schools that Fenton residents attend are administered by the Fenton Area Public Schools district. The Fenton Area Public Schools district has three elementary schools, one middle school, and one high school. In addition, there is also one public preschool. The school district has around 3,500 students.
The closest college to Fenton is Mott Community College, which is a two-year school offering a variety of associate degrees. Further away, Fenton residents looking to attend college have some options, including Dickson College, Bellevue University, and Davenport University in the city of Flint to the north.
Nearby Detroit also has some options for residents looking to further their education, including Central Michigan University, while the University of Michigan lies in Ann Arbor to the south. Another option is Michigan State University, about an hour away in Lansing.
Ready to Move to Fenton, Michigan?
Fenton, MI, has a lot to offer its residents, such as many housing options, career opportunities, and access to nearby urban centers, including Lansing, Ann Arbor, and Detroit. In addition, the area offers many things to do, including outdoor recreation, first-class eateries, and a wide selection of retailers. The area's many art and cultural locations make the communities in Fenton even more attractive, whether it's taking in a theater show or checking out the work of some of the local artists. If you're looking to move to Fenton, there's a wide array of opportunities just waiting for new residents to dive in.
If you're looking for a home in Fenton, contact John Wentworth with Wentworth Real Estate Group (810) 955-6600 to get in touch with a Fenton real estate agent and discover your Michigan dream home today.