4 Reasons to Never Skip a Home Inspection
Posted by John Wentworth on Thursday, July 8, 2021 at 6:55 AM
By John Wentworth / July 8, 2021
Comment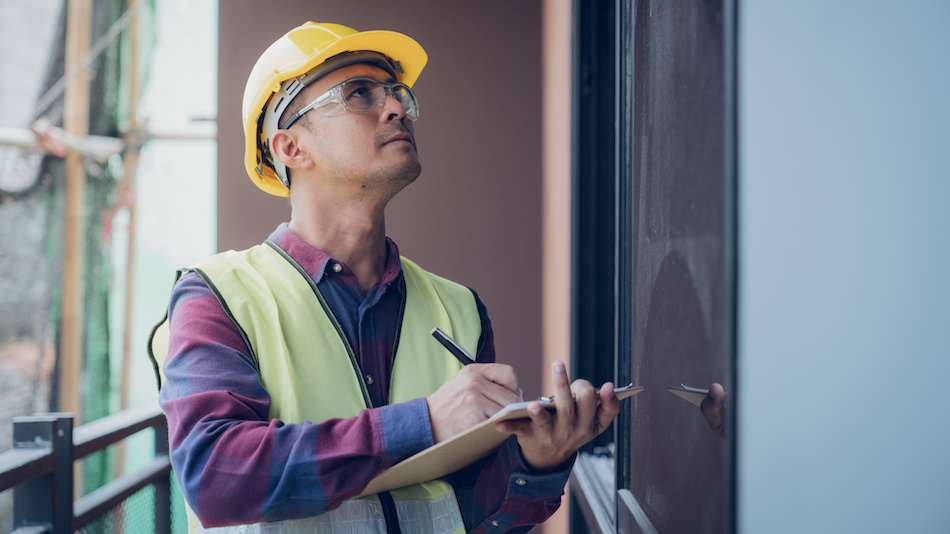 Home inspections are a critical step in the buying process. However, competitive sellers' real estate markets sometimes prompt buyers to waive home inspections to gain a critical advantage. Some sellers might see inspections as an impediment because unknown defects may come to light, and buyers could ask for price reductions.
Home inspections offer keen insight into the true condition and value of a property. Inspections protect potential buyers and help them get the best value possible. But like other industries, motivated people ready to apply for a mortgage would be wise to practice the "buyer beware" policy. Here are four reasons why buyers should never skip a home inspection.
Unseen Pest Infestations Can Render a House Structurally Unsound
According to the Centers for Disease Control and Prevention, termites account for upwards of $2 billion in property damage every year in the U.S. They rank as the most destructive wood-eating pest and easily penetrate protective coatings such as paint and plastics. Their pencil-thin tunneling remains difficult to detect. But once they flourish behind walls, inside beams, and other aspects of building, structural integrity may be compromised.
Other wood-eating pests that can severely damage a home include the following:
Powder post beetles
Carpenter ants
Old house borers
Bark beetles
The value of a home can drop dramatically if pest infestations go undetected for years. When buyers skip the inspection, the cost of extermination, remediation, and repairs could prove financially devastating.
Inspections Identify Defects That Compromise a Home
A home inspector looks beyond what the average buyer sees to find any red flags that might be a dealbreaker. For example, a buyer may notice a few Lally columns supporting what appears to be a minor floor sag in a home's basement. Lally columns are metal supports routinely used in an old house. At first glance, this might seem like a common byproduct of age. A potential buyer might shrug it off because a larger old house may fit perfectly into their space-versus-cost desires. But a professional home inspector may see far more than an ordinary dip here or sag there.
In some instances, floor joists and beams require support because of structural issues. What was quick-fixed years ago with relatively inexpensive Lally columns could one day require a steel girder. The cost of hiring an engineer, contractor, and repairs could call for a second mortgage.
Inspections Help Understand Long-Term Home Repair Expenses
Every day, people who have owned a home for a few years often come to the same conclusion: home maintenance, repairs, and upgrades are an ongoing process. Those projects require money, and existing homes are rarely considered "turn-key." A thorough home inspection goes much further than providing a thumbs up or down. A professional analysis details the state of structural elements, including the following:
Electrical systems
Private wells
Septic system
Plumbing
HVAC
Windows
Roofs
The home inspector can estimate how old these systems are and when they may need to be upgraded or replaced. The paperwork from the inspection professional offers a baseline regarding how much a buyer might need to budget for ongoing maintenance and repairs.
Home Inspections Open the Door to Price Renegotiation
After receiving a copy of the home inspection report, buyers may decide that their initial offer was too high. The home inspection report offers a fact-based assessment that may indicate a significant expense required to make the property habitable. Or, it may point to a series of deficiencies that add up.
Potential buyers may decide to work out an agreement that financially addresses shortcomings. This could entail moving money into escrow to deal with a plumbing or well issue. The cost of an exterminator may also be on the table if carpenter ants have just begun to penetrate the house. In cases where major repairs are necessary, an offer can typically be withdrawn without penalty. If someone moves forward on a home without an inspection, they could remain on the hook for expensive repairs.