How to Plan Your Home Moving Timeline & Prepare for a Move
Posted by John Wentworth on Monday, November 29, 2021 at 8:07 AM
By John Wentworth / November 29, 2021
Comment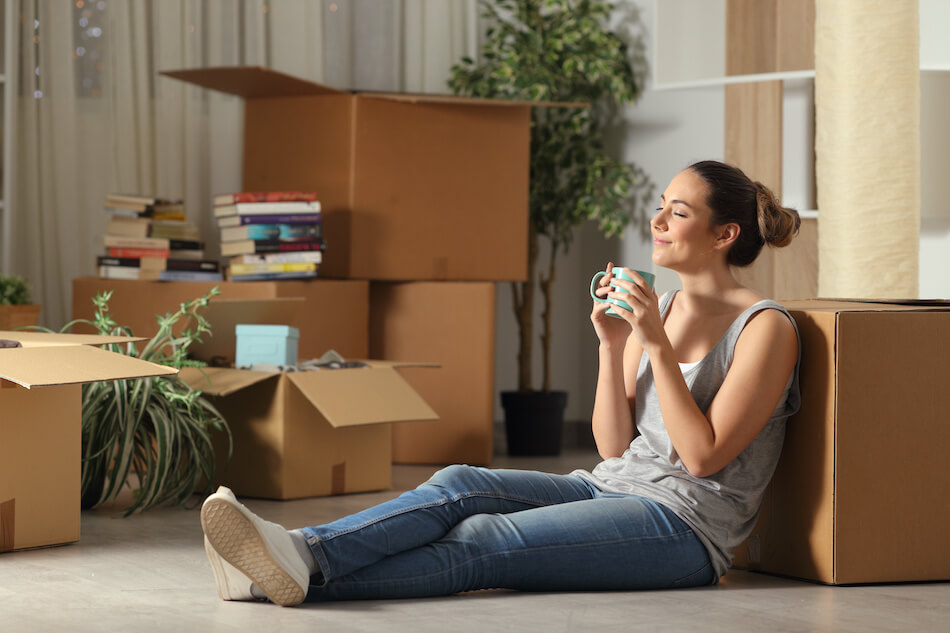 Moving to a new home involves a lot of planning and coordination. However, planning is crucial to avoiding stress and mistakes as you change homes. It's helpful to create a moving timeline so each step can be ticked off the list in a timely fashion. Starting moving preparations as early as three months out can make the experience more straightforward than ever before. Stick to a comprehensive timeline, and by the time moving day comes, there will be nothing left to do but enjoy your new home. Continue reading to find the best tips for preparing your timeline for moving homes.
Three Months Before the Move
Set a Moving Budget
Moving is expensive, and it's common for unexpected costs to occur. Start budgeting early to ensure the entire move can be covered. Remember to include movers' fees, temporary lodging, transportation, packing materials, and never skip a home inspection.
Start Removing Clutter
Downsize items that don't need to come with the move. Decluttering before a move brings costs down, reduces physical work, and keeps the home safe from tripping risks and other top safety hazards. Create three piles in each room for "keep," "discard," or "donate, give away, or sell." In some cases, a "maybe" pile can be temporarily created to decide later. Once that's done, take action with each group of belongings. Immediately send the discard pile to the trash to get rid of that clutter.
Collect Packing Supplies
Having the right supplies for moving can make all the difference. To prep for this massive task, assemble packing materials well ahead of time. Necessary items include boxes, packing tape, and bubble wrap. Items not needed can be packed right away to make this large job easier. Additionally, extra sheets, blankets, and towels can be used to cushion some items.
Six Weeks Before the Move
Decide Moving Process
Is the move a DIY style one, or will a moving company be needed? If the former, be sure enough hands and vehicles to load, and transport possessions are planned to ensure everything goes smoothly. If hiring a pro, start calling around and set up a minimum of three estimates. Remember, the cheapest moving company option isn't always the best—watch out for hidden moving costs.
Book Moving Company
If going with a professional mover, book ASAP to get the best prices and desired moving date or timeframe. Good movers get fully booked quickly, and costs only go up the longer this task is put off.
Have a Moving Sale
Start to sort through the donate, give away, or sell pile (and "maybe" stack) made two weeks earlier. Take donations or gifted items to their respective locations ASAP and plan a moving sale for the rest. If selling online, get these listed quickly and leave time to ship.
Four Weeks Before the Move
Manage Utilities and Services
About a month out, start planning for utilities. If transferring services, let companies know where the new services will be needed. If changing utilities or services, start planning for disconnection and settling accounts with current companies and coordinate contracts and connection dates with new companies.
Spread the Word
This is also an excellent time to let banks, insurance, and recurring deliveries know about the move. Put in a change of address with USPS, so they know to forward anything missed and updated later on.
Start to Purchase Replacement Items
If purging furniture or other big-ticket items, be sure to plan for them, so they are being delivered simultaneously with the move. Some new items may require extra time to be shipped and delivered.
Rev Up the Packing
Four weeks out is a good time to pack up less-used items to get them out of the way. Choose a place in the apartment or house that can be designated for packed boxes. Do a little packing each day over the next few weeks.
Rent a Truck
If renting a truck to haul items DIY-style, book one now to ensure a better price and availability. Get at least a few quotes.
One Week Before the Move
This week will be a busy one, filled with cleaning, organizing, and last-minute packing. Do a deep clean once most items are packed. Then turn an eye towards the new place and do a good cleaning over there as well, if possible. Contact movers or rental companies to make sure everything is still in place. Pack a "first-night" bag with all the essentials household members will need.
Stick to a Timeline and Make Moving Easy
Soon enough, moving day will arrive. If a moving timeline is followed, this day should flow smoothly. There's a lot of satisfaction moving into a new place where everything went as planned.