Lake Fenton Living: 4 Best SE Michigan Lakes For Waterfront Homes
Posted by John Wentworth on Monday, January 31, 2022 at 3:42 PM
By John Wentworth / January 31, 2022
Comment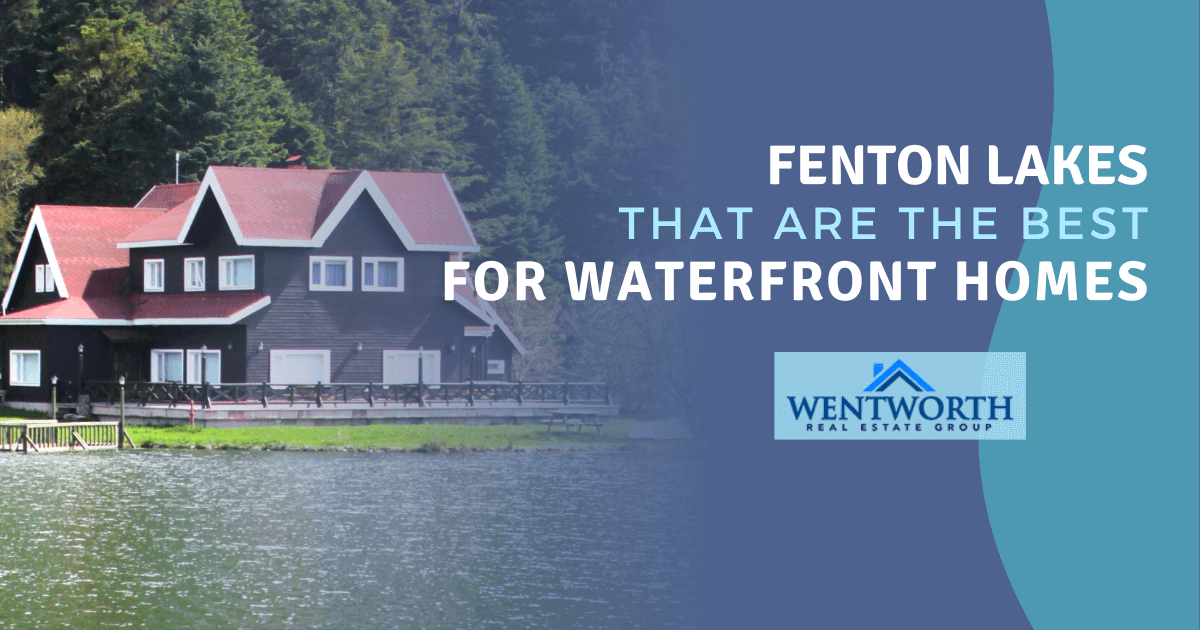 Fenton, Michigan, is renowned for its beautiful lakes and many individuals choose to buy a home to enjoy the waterfront lifestyle this highly-coveted area offers. Located approximately an hour northwest of Detroit, Fenton boasts a whopping 58 lakes where residents fish, swim, boat, and enjoy numerous other activities on the water.
People seeking a relaxed lakeside lifestyle are usually delighted by the many Fenton waterfront homes for sale. In addition to scenic views, residents of Fenton enjoy a peaceful lifestyle throughout all four seasons. With so many lakes to choose from in Southeast Michigan, it can be helpful to narrow your search. Keep reading to learn about the best lakes near Fenton for waterfront living.
Lake Fenton
Genesee County's largest lake, Lake Fenton, boasts 845 acres, averages 21 feet deep, but is more than 90 feet deep in some areas. Lake Fenton waterfront homes come in various home styles, sizes, and price points. Homes available include single-family homes, such as cottages and luxury homes, many of which offer waterfront property. The lake offers public access, and residents are not required to have a permit to use the lake.
Lake Fenton DNR access makes it easy to enjoy activities such as motorized boating, sailing, swimming, scuba diving, fishing, jet skiing, tubing, and wakeboarding. Several marinas, golf courses, and campgrounds are in the vicinity, along with plenty of restaurants, live music venues, and a Winery and Brewery. Lake Fenton hosts several festivals and events throughout the seasons, all of which augment a lifestyle already full of exciting leisure activities. What better way to end the day than taking a quiet evening pontoon cruise on the lake?
Case's Island, a private island with no bridge or road to access, is home to 35 cottages. Moose Lodge is a popular eatery on the lake.
Silver Lake
Silver Lake is a spring-fed lake that spans 310 acres and features depths up to 64 feet and 14 acres of islands. Silver Lake waterfront homes for sale tend to be larger, custom-built, and come in all shapes and sizes. Many detached, single-family homes feature 100 feet of lake frontage, and island homes offer a unique lifestyle.
As a private body of water, residents of Silver Lake enjoy reserved access to its beaches, boat rides, kayaking, paddle boarding, and fishing. Motorboats are welcomed on Silver Lake, and there is an inlet from Marl Lake and an outlet to Lake Ponemah. Silver Lake Park is adjacent to the water and offers 35 acres of green space featuring ball fields, courts, playgrounds, picnic tables, horseshoe pits, and 300 feet of the beach area. A network of nature trails is also available for people to enjoy.
Activities occur year-round, with people flocking to the Silver Lake Ski Club in the winters for skiing and the summer for live music and other events.
Lake Ponemah
Lake Ponemah is approximately 370 acres of natural kettle lake, reaching depths up to about 80 feet, but its mean depth is 23 feet. Lake Ponemah waterfront real estate includes single-family homes that range in size from 2,000 square feet to more than 8,000 square feet. Land for sale here is abundant, with the lake also featuring several islands which have yet to be built upon.
An all-sports lake, Lake Ponemah welcomes motorized boats, and riders can connect to Squaw and Tupper Lakes. The lake also features a public access ramp that is open to all. Aside from boating, people who live at Lake Ponemah enjoy fantastic fishing, jetskiing, wildlife spotting, natural forest areas, and visiting the Ponemah Lake Lodge to socialize, eat, or have a drink. Spoonz Restaurant offers boat dock access where residents can pull right up and go inside.
Loon Lake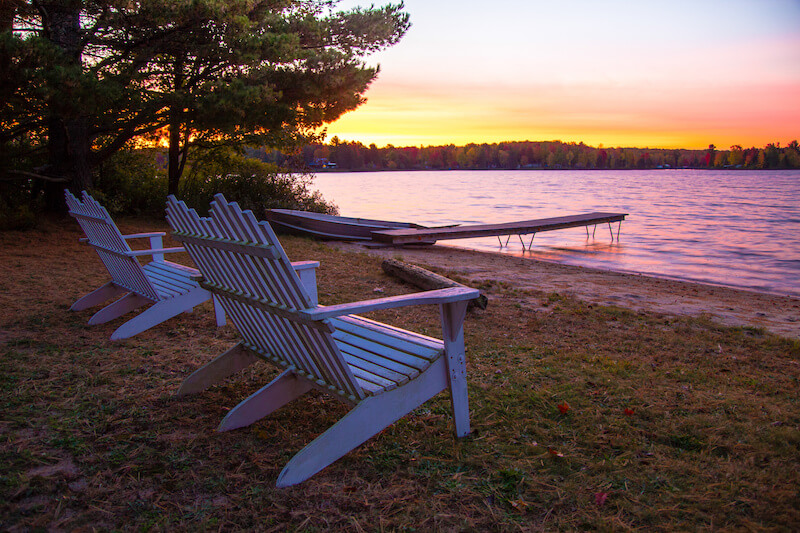 Loon Lake's smaller lake spans 159 acres and is just 11 feet deep, but it is an all-sports lake, and motorized boats are welcome. Loon Lake waterfront homes for sale range in size and price, meaning there is a home style for everyone. Loon Lake does not offer a public access point, but residents have access through The Hayloft PartySstore off Jennings Road. A marshy lake, about 25% of the land remains undeveloped, which means residents can enjoy scenic views of the lake in its natural state.
Residents of Loon Lake enjoy leisurely rides on their pontoons and use motorboats for jet skiing, tubing, wakeboarding, and cruising around the lake. Loon Lake and its amenities are limited to homeowners with riparian rights and guests.
Lakefront Dreams Come True Near Fenton
People who long to enjoy their days gazing out upon a lake and to have access to all the amenities that come with waterfront living need look no further than Fenton, Michigan. There are several questions to ask before buying a waterfront home, but hopefully, this article answers the question of where to find them. These are several famous lakes found in Fenton, but if home seekers don't quite find the right property in one of these spectacular lakes, they're bound to find one in one of Fenton's numerous other lake areas.
The idyllic lake lifestyle in Fenton is unlike any other. With charm, scenic views, and the opportunity to come home from work or school and immediately get away from it all and feel like they're on vacation any day of the week, it is an attractive prospect for the people who choose to live here.
Fenton Waterfront Home Resources
Essential Purchases to Upgrade Your Waterfront Home - Coming Soon!